Dawson William Properties, LLC

Residential Property Management

At Dawson William Properties, LLC, we take care to provide our customers high quality services personalized for their unique needs.  Our staff members are professional, courteous and efficient.  We offer exceptional property management services that complement residential and commercial real estate transactions.

~ Collect first month's rent and adequate security deposit

~ Bill and collect monthly rents during the entire term of the lease

~ Process evictions, as needed

~Computer-based billing and recordkeeping system that ensures timely rent

notification and collection

~ Provide monthly itemized statements (includes all rent collected plus costs/receipts for maintenance)

~ Develop annual statement for tax filing

~ Preparation of all documents for legal and binding leases as prepared 

by landlord/tenant law attorney

~ Keep track of tenant occupancy through move in/move out reports

~ We can handle maintenance problems of every kind, relying on our own handymen and a stable of contractors to ensure quality work, quick turnaround and competitive pricing. 

~ Our maintenance staff is available 24 hours a day, seven days a week in order to protect your property and take care of your tenants.

~ Screen and acquire tenants 

~ Solicit, acquire and stringently screen all prospective renters and tenants via:

Criminal background checks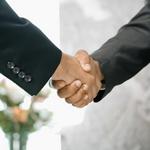 Dawson William Properties, LLC ~ P.O. Box 507 Churchville, MD 21028

Best of all, our competitive management fees make the cost of real estate investments more affordable than you think. Our fee structure is based on a percentage of the monthly gross rent. Contact us today!